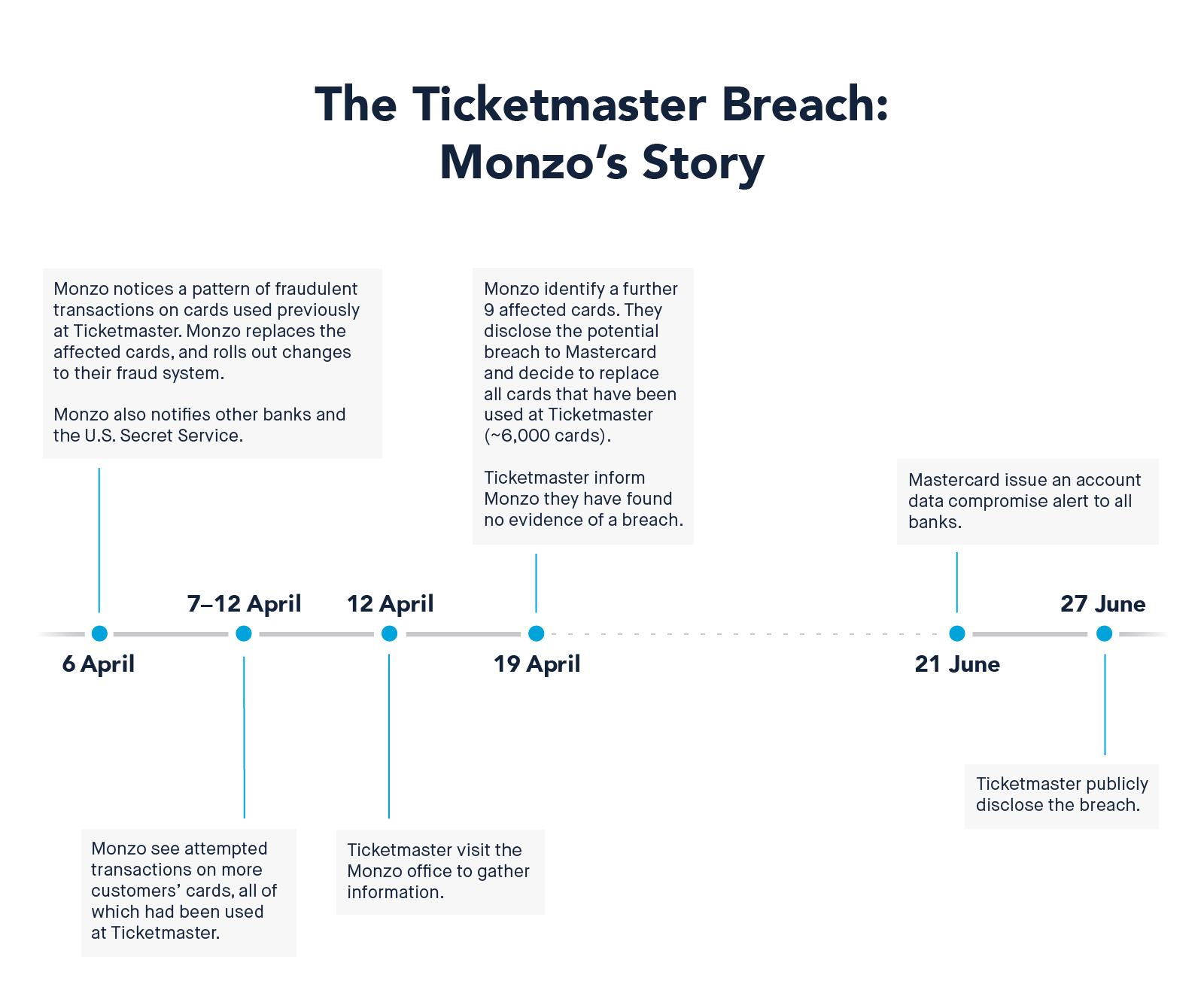 Last night, Ticketmaster revealed a major data breach in which tens of thousands of people had their card details stolen. We spotted signs of this breach back in early April and proactively replaced the cards of all Monzo customers who could have been affected, so our customers have nothing to worry about.
In the spirit of transparency, we want to share what happened, and what we did to protect our customers behind the scenes.
---
---
---
Keep up with all the latest FinTech news & receive our weekly roundup of the top stories from this site by joining the community here.
Read full article
Share: